Ways To Find The Right Mechanic For Your Car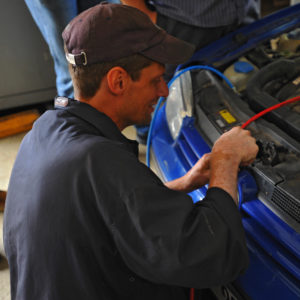 Perhaps you are a capable weekend car mechanic who can manage minor car repairs and maintenance. You do oil changes and tire rotations for your car. However, when a heavy repair comes along, it is always best to call in a professional mechanic.
You want to make sure that you hire or consult some experienced or well-trained mechanic to take care of your car. Here are some ways to help you find the right professional for the big repair.
Referrals. You can ask friends, family, and relatives about your need for a reliable mechanic for your car. This is the easiest way to find the concerned professionals. They probably know a dependable mechanic that have rendered car services satisfyingly. This will make you feel confident knowing that they have tested the mechanic they refer to you.
Internet. It is the best platform to look for car mechanics. Many car repair services use the internet to market their expertise. You can find new and well-established companies or individuals near your location and check for their experience, service reviews and comments. The information you can find from popular local directories such as Yellowpages, TrueLocal and Yelp can help you make a decision.
Insurance provider. You may consult with your auto insurance provider as they can refer you to a professional car mechanic or shop. Because their business has something to do with cars, they may provide you with recommendations and opinions when it comes the concerned professionals.
Newspapers. You may also consider finding car repair services from the advertisement section of newspapers. If the media is willing to have their business published in their publication, then the company or individual must be capable of providing quality car repair services.
You want a mechanic with experience and skills, so ask about their training and education. It is important to know if they up to date with the latest in car repairs technologies.