Do mobile mechanics fix any auto electrical problems? Many qualified mechanics have trained with both mechanical and electrical problems of a vehicle. If you are concerned about auto electrical issues they can help.
When it comes to auto mechanical and electrical repair, people usually bring their car to the auto workshop. However, this can be a time consuming for busy people. Good thing, getting the services of a mechanic and auto electrician is just a phone call away. We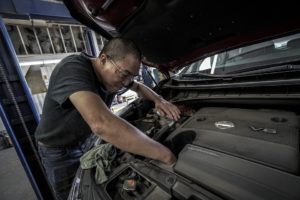 ll-equipped mobile mechanics can help you with your auto electrical problems whether you are at home, at work or stalled on the road.
Auto electrical issues
Oftentimes, auto electrical issues can be tricky. They can be very hard to find and the problem may happen anytime. For instance, the car engine is not working properly but will be alright once the engine warms up. Your truck may have a defective wire which may have caused the engine cuts out without sign while driving.
Electrical problems such as that can be repaired by your local mobile mechanic. They use state-of-the-art diagnostic equipment to determine the source of the electrical issue.
Your local mobile mechanic can fix the following electrical repairs of:
Ignitions
Injectors and fuel pumps
Starter and charging circuits
Batteries, alternators and starter motors
Lambda, Airflow, knock and MAP sensors
Glow plugs / timer relays
CAN bus, LIN bus and FlexRay
Search for a qualified mobile mechanic
Electrical issues may happen to your car and when it happens you will need a qualified mobile mechanic to handle the task for you. Determining the electrical problems of the vehicle requires the right equipment together with mechanical and electrical expertise.
Modern cars are almost half-computer and half mechanical. This means that your mechanic should know the latest technology in cars. Qualified mobile mechanics should be able to provide the right diagnostic to make the car working properly again.